"Dogs do speak, but only to those who know how to listen" ~ Orhan Pamuk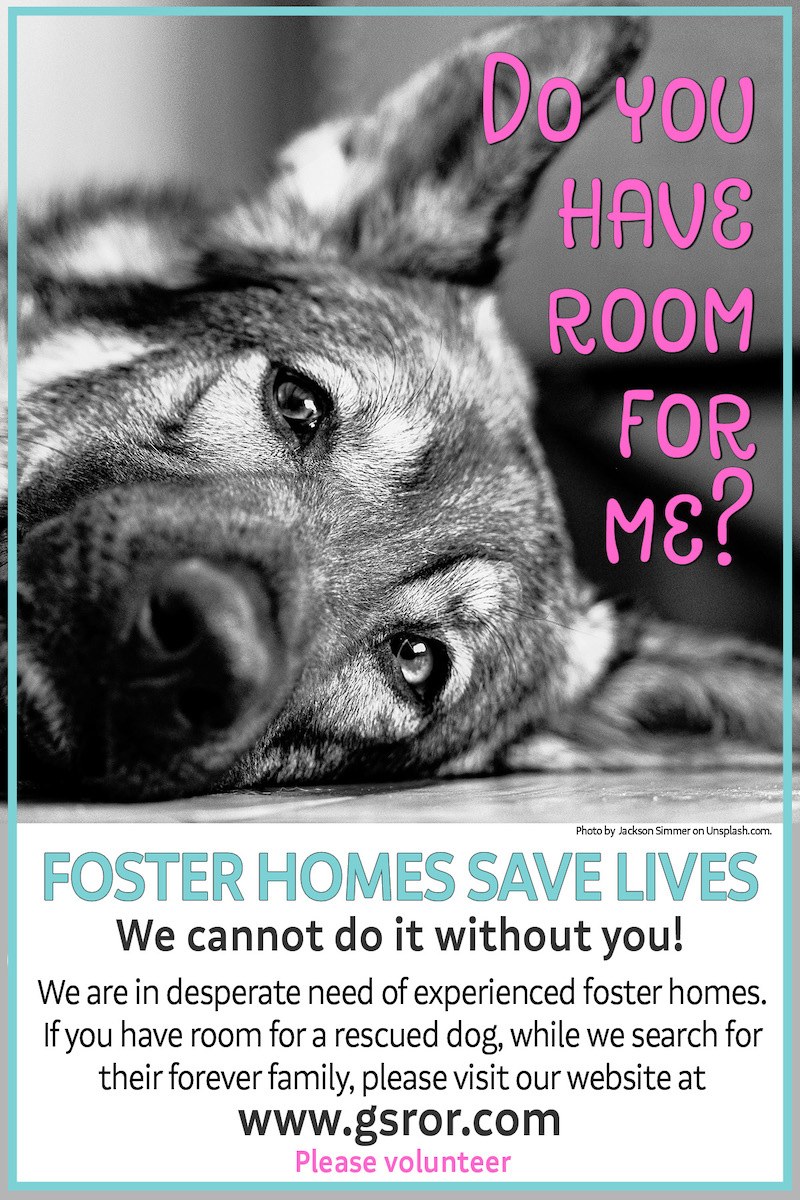 Mission Statement
German Shepherd Rescue of the Rockies (GSROR) serves the public as a non-profit organization dedicated to the rescue of homeless and abandoned German Shepherd Dogs (GSD). While providing loving, temporary homes for our dogs in rescue we get them vetted and spend time getting to know them personally so we can place them in the home that best fits their needs. Our goal of German Shepherd Rescue of the Rockies is to find well-matched, carefully-screened, permanent homes and families for each dog. As a community resource, we provide nutrition information, referrals, education, training tips and other services.
Foster Homes Needed
Fostering can be heartbreaking when they get adopted but it is the only way we can save lives. Please click on the Fostering Guidelines for more information about our foster program. Some of our dogs come to us with behavioral issues, so we have found that previous experience with German Shepherds is helpful. If you have the desire and the interest, but are not familiar with German Shepherds, we ask that you fill out the application. Regardless of your experience with this particular breed, our dogs need good foster homes.
We want to thank you for your interest in helping German Shepherd Rescue of the Rockies by opening up your homes, families, and hearts to help a dog in need. Rescues would not exist if not for the thoughtful time and generosity of foster parents.