"Dogs do speak, but only to those who know how to listen" ~ Orhan Pamuk
It's That Time of the Year Again!
Get your cameras out or start rummaging through all the photos you have taken throughout the year…it's time to enter your seasonal or holiday-themed photos or ANY favorite photographs of your German Shepherd Dogs into the Annual GSROR Calendar Photo Contest!
The winner of the contest will have their pet's photo on the cover of our calendar and 12 others will be voted upon to fill in the months of the year. Later this year, the GSROR calendars will be on sale just in time to give to all your friends and family for the holiday season!
Deadline to submit photos is October 31st, 2019. Please submit your photos with a $5.00 Entry Fee for each photo submitted to Katie with "Photo Contest" in the subject line.
You can pay for your entry through PayPal (click on the Donate button located on the left side bar).
Or mail a check to

GSROR
P.O. Box 1356
Fort Morgan, CO. 80701-1356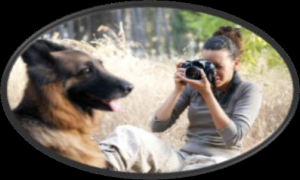 This is a contest for Amateur Photographs only. Please no professional submissions.
The Annual GSROR Calendar Photo Contest has been a very exciting and successful yearly fundraiser for GSROR.
We look forward to seeing all the wonderful GSD photos!.
Resolution – Overview
Digital pictures are made up of tiny colored dots, called pixels. The more dots in the picture, the higher the resolution; the higher the resolution, the larger you can print the picture before it starts getting dull and blurry.
The maximum resolution of a digital camera is usually measured in millions of pixels, called megapixels (MP).
Please note: The maximum resolution of your camera may not be the same as the resolution of the pictures you are taking. Most cameras can be set to take pictures at lower resolutions, which would allow you to fit more pictures on a memory card. For example, a 5-MP camera may be set to take 1-MP pictures.
Please note: Pictures copied from websites, even photo websites, are often low-resolution images that are optimized to load fast in browsers and look good on-screen, but they often will not look good when printed.
MINIMUM RECOMMENDED RESOLUTION Prints For Calendar: 900 x 600 pixels
How Cropping Affects Resolution
Cropping a photo allows you to trim the sides of the picture to add emphasis to the subject of the photo, or to change the height-width ratio to better fit on a photo product.
For example, if the original picture shows a person standing in front of a background you don't like, you can crop all four sides so the photo only shows a close up of the persons face.
Whenever you crop a photo, you decrease its resolution by reducing the number of pixels in the photo. Although the cropped photo may be a better picture, it may not produce good results when printed at larger sizes or put onto a t-shirt or other item.
Whenever you crop a photo with Walmart Digital Photo Center's "Fix & Enhance" tool, we'll let you know if you've cropped so far that your image is no longer suitable for the print size or gift you have selected.
Foster Homes Needed
In order for us to help save more dogs we need people like you to open up your home and foster one of our dogs until their family comes. A foster home provides a safe and temporary home for dogs while we search for their permanent home. Please click on the Fostering Guidelines for more information about our foster program. Some of our dogs come to us with behavioral issues, so we have found that previous experience with German Shepherds is helpful. If you have the desire and the interest, but are not familiar with German Shepherds, we ask that you fill out the application. Regardless of your experience with this particular breed, our dogs need good foster homes. We hope to soon have a program available to educate future foster and adoptive parents about the breed and provide training tips.
We want to thank you for your interest in helping GSROR by opening up your homes, families, and hearts to help a dog in need. Rescues would not exist if not for the thoughtful time and generosity of foster parents.
Mission Statement
German Shepherd Rescue of the Rockies (GSROR) serves the public as a non-profit organization dedicated to the rescue of homeless and abandoned German Shepherd Dogs (GSD). While providing loving, temporary homes for our dogs in rescue we get them vetted and spend time getting to know them personally so we can place them in the home that best fits their needs. Our goal of German Shepherd Rescue of the Rockies is to find well-matched, carefully-screened, permanent homes and families for each dog. As a community resource, we provide nutrition information, referrals, education, training tips and other services.