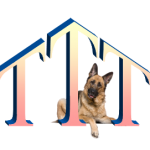 Tracey's Training Tips
GSROR is delighted to welcome to our team, Tracey. She volunteers her time helping with any behavior issues and basic obedience/training questions for the dogs in the rescue. We have a special section in our newsletters and on our website dedicated to Tracey's Training Tips. In these articles, Tracey will share her knowledge of dog training, dog behavior, canine body language and life in general with a dog. Her articles will provide some interesting information, suggestions, and tips in the hopes of helping new and seasoned owners continue to establish a lifelong bond with their canine family member.
December 2011 – Always a Good Time to Learn
In our society, we teach children all kinds of lessons dealing with safety. We teach them how to cross a busy street, not to play with matches, and to be careful of strangers. Our children grow up with some great information about keeping themselves safe. However, one thing lacking in their safety education is how to be safe around dogs. Dogs play a prominent role in our society. Whether you have a canine buddy (or buddies) at home or not, there is always the possibility that you will encounter a dog, on or off leash, in your neighborhood, at a friend's home, at the park or even at your local coffee shop. Those encounters can be greatly improved with some knowledge on our part about how dogs communicate.
Within the professional canine world, a strong movement has developed to educate the general public, especially children, about dog body language and how to safely interact with the dogs we know and with the dogs we don't know. The main goal is to prevent people from getting hurt, but another goal is to prevent dogs from being unnecessarily euthanized or labeled a "dangerous dog." More often than not, when a dog bites a person, it occurs after the dog has given signals to that person that he or she is feeling very uncomfortable with something that is occurring. If the person doesn't understand the dog's messages and continues to persist, that person might end up on the receiving end of the dog's final "word" to back off…a bite. When a dog bites a person, depending on the local laws, that dog might be euthanized or labeled a dangerous dog and will have a strike against him. Armed with some basic dog body language knowledge, people have a better chance of avoiding possibly unsafe situations with dogs, and dogs have a better chance of not becoming the victims of not being understood.
Now that there are so many good resources on the internet, learning the basics about how dogs communicate and how to interact with them safely is not difficult, rather interesting actually, and takes very little time. I highly recommend that you visit some or all of these sites, and please pass on the information to your family and friends, especially any children in your life. The more we share the knowledge, the better our lives will be…dogs included.
To help you get started, here are some great online resources that I have found helpful:
http://www.akc.org/public_education/safetyvideo.cfm This AKC video can be played online by clicking on the picture that says "Click Here." The video is not entirely comprehensive, but it is a good place to start and very kid friendly.
http://www.avma.org/public_health/dogbite/ This one has some particularly good links and podcasts in it.
http://drsophiayin.com/blog/entry/dog-bite-prevention-dogs-bite-when-humans-greet-inappropriately Dr. Sophia Yin has been one of the forefront proponents in the canine professional world of dog safety education and has some great information to share. Also check out http://drsophiayin.com/blog/entry/dog-bite-prevention-week-poster-on-the-body-language-of-fear-and-aggression
http://positively.com/2011/05/17/why-dogs-bite-children-a-lesson-in-preventing-dog-bites-in-kids/ Prominent dog trainer Victoria Stilwell from the TV show "It's Me or the Dog" has included information on her website from Dr. Yin and then added some information of her own, making it even more comprehensive.
And here are a few others that you might like to check out:
http://www.cdc.gov/homeandrecreationalsafety/dog-bites/biteprevention.html
http://www.aspca.org/pet-care/dog-care/dog-care-dog-bite-prevention.aspx
http://www.humanesociety.org/animals/dogs/tips/avoid_dog_bites.html
http://www.doggonesafe.com/
Content Copyrighted 2011. Tracey Derheim. All Rights Reserved.